Could You or Your Loved Ones Financially Survive an Unexpected Event?
Life is full of surprises. In some cases, these unexpected events can be joyous, such as running into an old friend, being promoted at work, or finding money in the pocket of a coat you haven't worn for several months.
But when an unanticipated illness or injury occurs, or when you lose someone you care about – and depend upon – the result can be shocking physically, emotionally, and financially.
While nobody wants to dwell on the "what if's" in life, the reality is that planning for a wide range of events – both positive and detrimental – can be the best way to help you cope. And, by having a financial "cushion" in place, such as health and life insurance, you know that you'll have one less thing to worry about.
Protecting a Long List of Uncertainties with Health Insurance Coverage
Not all needs are the same when it comes to health care – and not all health insurance plans are identical. That's why it can be beneficial to work with an expert in the field who can closely match your coverage requirements – and your budget – to health insurance protection that is "customized" for you, as well as those who love.
When it comes to health insurance plans, there are many possibilities. So, you want to ensure that all of the possible "gaps" are filled in if or when an illness or injury strikes you, your family, or your employees. Going with well-designed health insurance coverage can start by <contacting> a Calender-Robinson representative today.
Do You Really Need Life Insurance?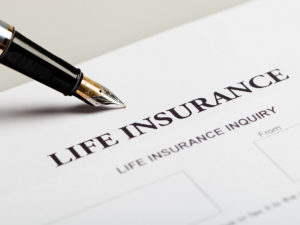 There are any number of reasons why someone may need life insurance. This is the case, regardless of age, gender, or employment status. While many people assume that a family's breadwinner should have life insurance coverage placed on him or her, others in the household may also need this type of protection.
For example, the loss of a stay-at-home spouse can be devastating – as well as quite costly, when factoring in the potential expenses that would be incurred to replace him or her, including:
Child care
Transportation
Meal preparation
Cleaning
The cost of a funeral and other final expenses can also be high, and could put your loved ones in a financial bind if you don't have a plan for covering them. Today, the average cost of a funeral and final expenses in the United States is roughly $10,000.1 Life insurance can provide you and your family with the peace of mind that these expenses are already taken care of.
In addition, even if you already carry life insurance in place, the coverage amount that you currently have may need to be adjusted if you've recently experienced any type of major life event, such as:
Marriage or divorce
Birth or adoption of a child
Retirement
Purchase of a new home
Purchase or sale of a business
Put Our Experience to Work for You
When you're working to protect your family and / or your business's financial future, you don't want to leave anything to chance. So, while you could purchase insurance coverage online for the sake of convenience, is the plan you end up with really one that you want to depend on in an emergency situation?
Throughout the years, other insurance providers have come and gone – but Calender-Robinson has been expanding and keeping our clients protected since our founding back in 1954. Our clients include individuals, families, and businesses – and our key focus is ensuring that you and the ones you care about have the right type and amount of insurance coverage.
Today, Calender-Robinson is  a well respected business member in the San Francisco Bay Area, and we plan to continue our mission of doing the best possible job for our policy holders. All of our licensed representatives have a minimum of ten years experience in the insurance industry – with many having 20 years or more in this field.
There's a definite difference between just simply buying a life or health insurance policy, and having a well thought out plan. Working with a Calender-Robinson rep can get the job done right.
In addition, because of our well-established relationships with more than 100 insurance carriers, we are able to match the specific needs of our clients to life and health insurance plans that best fit – in terms of both coverage and budget.
Service to Help Get You Through the Tough Times
Determining the right type and amount of life and health insurance coverage – as well as filing a claim – can be somewhat overwhelming. There are a myriad of options you could go with, but how do you know if the one you choose is right? And, how do you know when (or if) the policy you have will actually pay out if you need it?
The first step is working with Calender-Robinson. We guarantee that you will receive the best advice and service – before, during, and after your policy purchase. We prove that to our clients each and every day. So, <Contact Us> and we will prove it to you.
Sources
"What Should I Expect to Pay for Funeral and Burial Expenses?" NCPC (National Care Planning Council). February 26, 2016. (https://www.longtermcarelink.net/article-2016-2-16-What-Should-I-Expect-to-Pay-for-Funeral-and-Burial-Expenses.htm)
Take the Next Step Towards Peace of Mind
Life can take many twists and turns – and you just never know what's around the next corner. But you can be prepared financially with the proper life and health insurance coverage. Although nobody knows when an adverse event may occur, if or when one does, you can be well protected with coverage through Calender-Robinson.
You can rely on our 60+ years of experience in the insurance arena. To secure your customized insurance plan – or even if you just want to review your current life or health coverage to make sure it's right for your current situation – Contact Us today and discover the Calender-Robinson difference.